Inland waterways consultancy and publishing
edwardsmay.eu continues the consultancy and publishing activities provided by Euromapping from 1993 to 2014 and as part of Transmanche Consultants from 2014 to 2020.
The objective, shared with partners and clients across the world, is development of inland waterways, for inland water transport, recreational uses and urban regeneration.
David Edwards-May is Past President and Managing Editor of Inland Waterways International, and a life member of the World Association for Waterborne Transport Infrastructure (PIANC).
The 6th edition of the European Waterways map and directory was published by Imray, Laurie, Norie & Wilson in 2021. Available to order in the Shop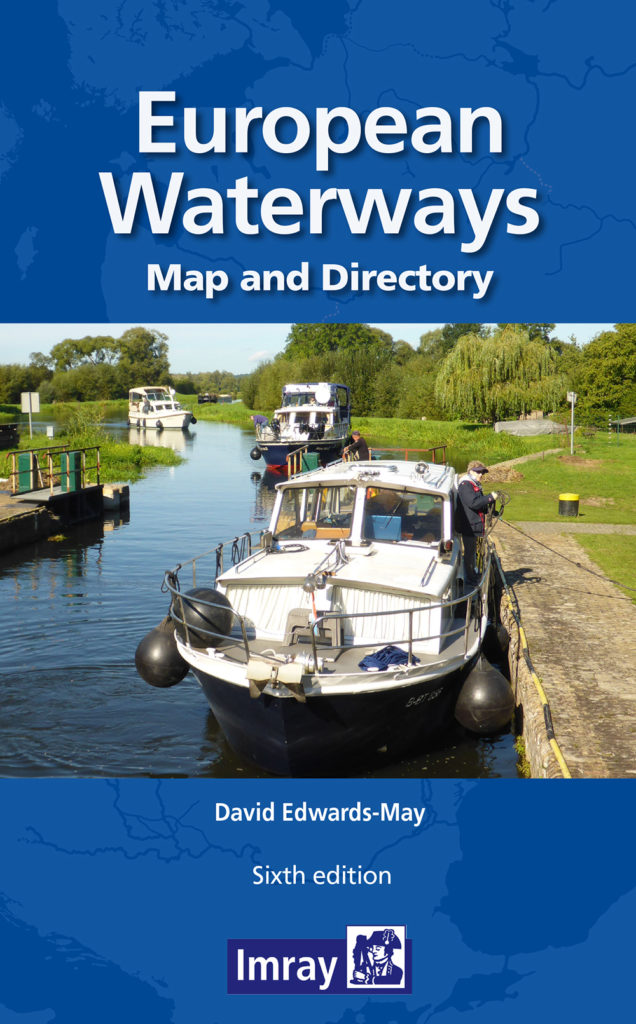 edwardsmay.eu is a corporate member of Inland Waterways International. David Edwards-May is a life member of PIANC.
David Edwards-May thanks all partners and clients of Euromapping and Transmanche Consultants for their confidence over nearly 30 years.
David Edwards-May provides consulting services and expert appraisals for the development of inland waterways and their multiple uses. His qualifications, also as past president of Inland Waterways International, mean that he can contribute to multidisciplinary studies covering complete waterway networks (e.g. the Canal des Deux Mers, the rivers Lot and Baïse, the cross-border French-Belgian waterway network, the Rhône-Saône basin) or specific waterway sites such as boat harbours or urban sites enhanced by inland waterways.
The 6th edition of the European Waterways Map and Directory was published in 2021.  French and German editions are also available to purchase in our shop. The 3rd French edition was published by Transmanche Consultants in 2015, while the 4th German edition was published by Delius Klasing as a title in the Edition Maritim collection, in 2021.