Description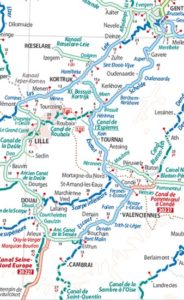 This map is the enlargement on reverse of the folded map, with unprecedented detail, covering Dublin to Bratislava on the Danube.
Dimensions 1008 x 684 mm – scale 1:850 000.
Poster also available in folded map with 64-page directory by David Edwards-May; brief description of waterways in each country, followed by useful addresses of waterway authorities, boating associations, etc.